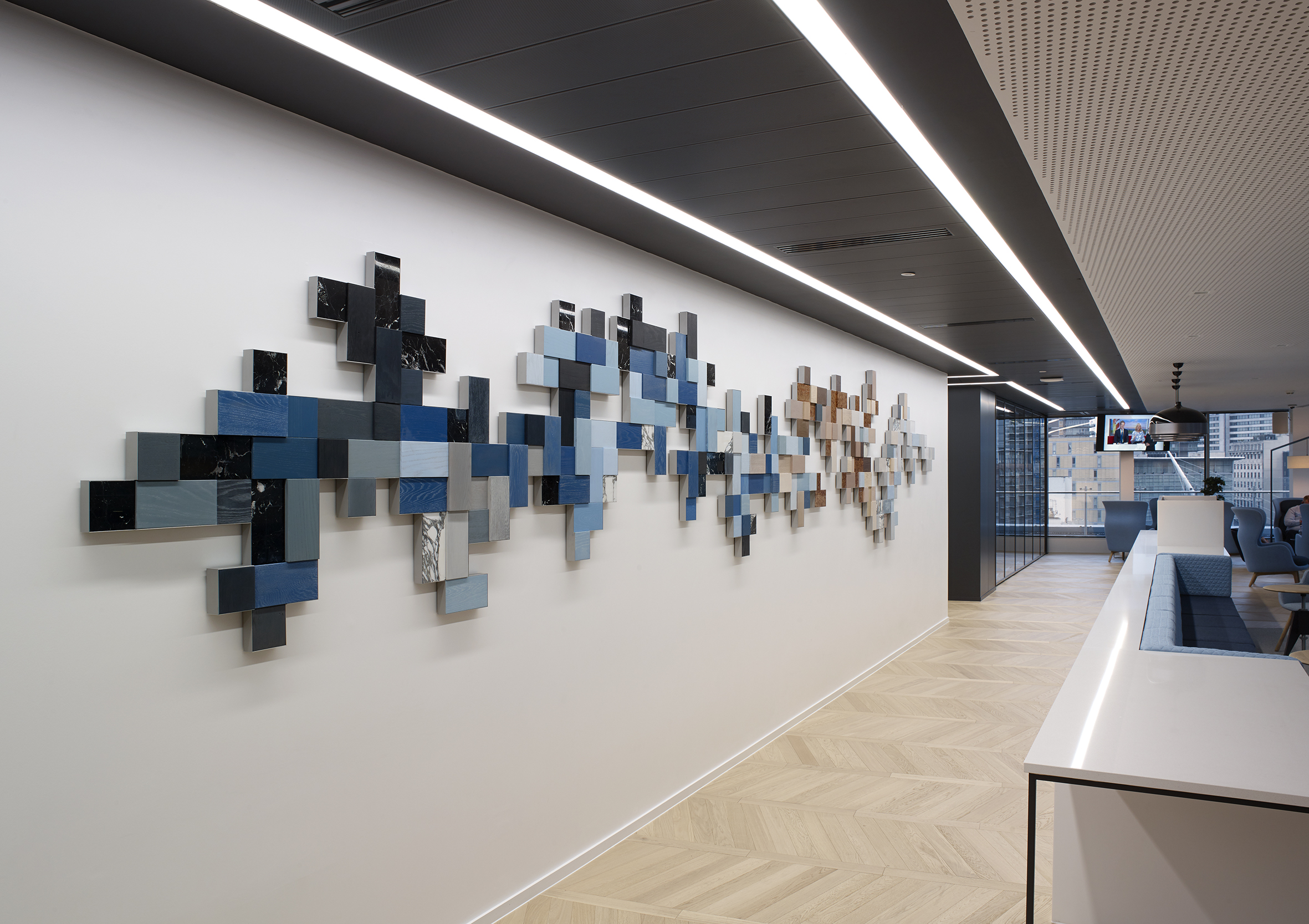 'Pixel Cloud', 2014
Walnut, marble and aluminum
120cm x 5cm x 900cm

Freshfields, Bruckhaus, Deringer, Manchester, UK




'Pixel Cloud' was commissioned to celebrate the opening of Freshfields, Bruckhaus, Deringer's new offices, in Manchester. The artwork is conceived to create a relation between the internal floor plate and the city scape that is visible from the high windows of this 10th floor office. A colour palette that moves through cold blues into warm pinks suggests the colour changes that happen in the course of a day. 'Pixel Cloud' stretches along a 9m extent, and is arranged as a bas relief with a rich material palette of marble, and painted walnut set within an aluminium frame. The artwork was commissioned by Varuna Kollanethu and was realised within a six week time frame within a production budget of £85k.